In a recent interview with Mr Porter's digital magazine, The Journal, Lukas Gage, the star of the hit series The White Lotus and You, opens up about his life on and off the screen. Captured by the lens of photographer Keith Oshiro and styled by Olie Arnold in coveted brands such as BODE, Marni, and Saint Laurent, the actor's signature charisma and boldness shine through in both the interview and the accompanying photoshoot.
Gage talks about his latest role in You, as Adam, the privileged socialite owner of a private club in London, and how he always adds a secret to his characters to keep the audience guessing. Additionally, he gives a glimpse into his dating life and shares how a chance meeting with actor Luke Wilson changed his career trajectory.
Lukas Gage Mr Porter Photoshoot Feature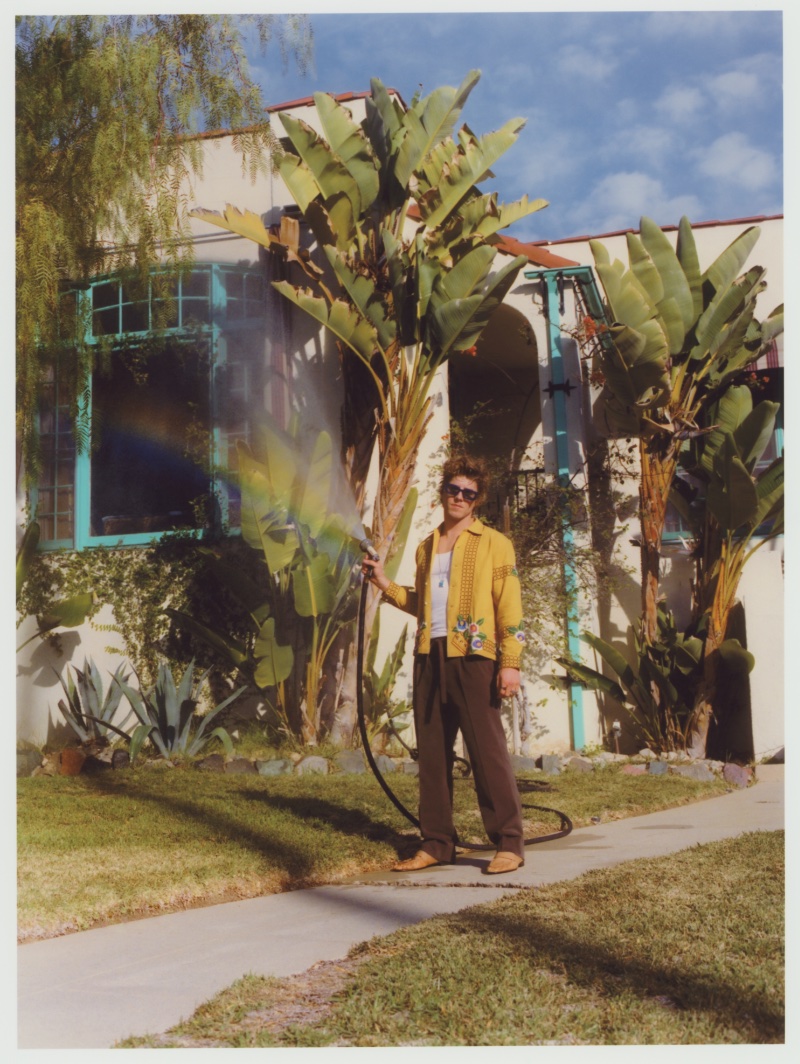 Gage on Shooting Provocative Scenes
Lukas Gage, the boundary-pushing actor who left his mark with memorable performances in The White Lotus and You, is no stranger to provocative scenes and crazy situations. When a TikTok user questioned his tendencies to do "the weirdest s**t," Gage responded casually, saying, "I'm just not too precious about it."
However, the actor wishes that the conversation surrounding his work would shift toward his versatility and ability to portray different characters rather than fixating on isolated moments. In Gage's words, "I don't mind being self-deprecating or being in on the joke, but I really wish the conversation was more about like, 'Oh, this is a really different character from the one he played in The White Lotus.' But instead, what gets highlighted is that three-second scene."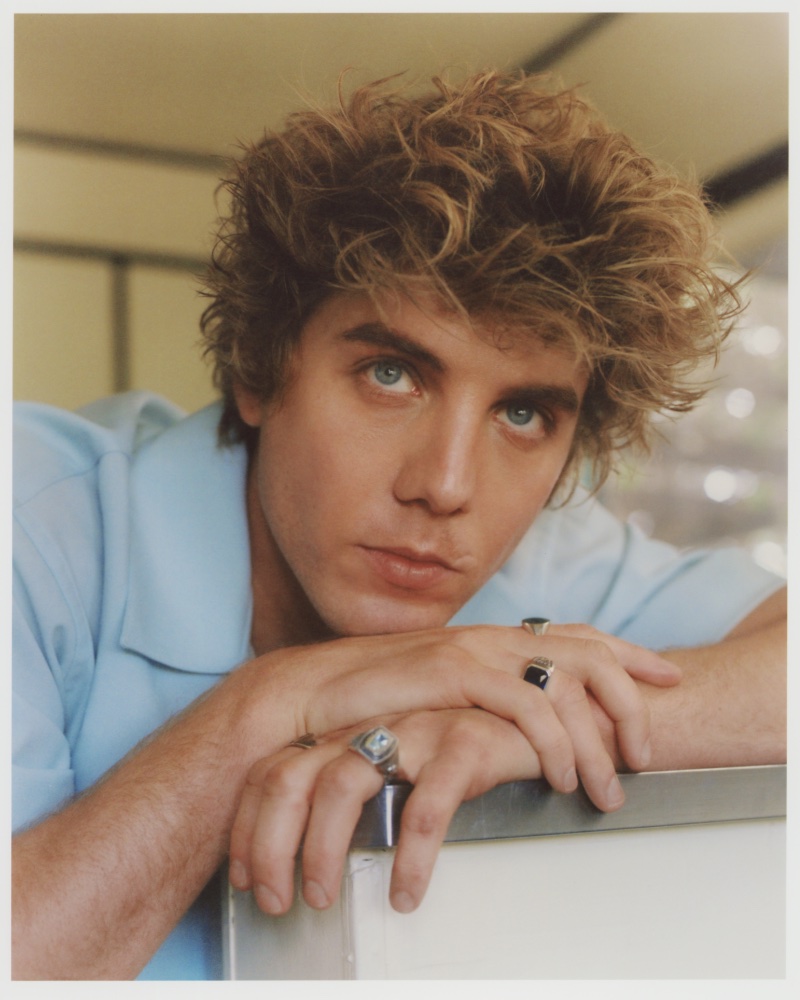 Lukas Gage on Dating
Lukas Gage, the promising young actor, has been the subject of dating rumors after posting a photo of himself with Chris Appleton, the celebrity hairstylist known for his work with Kim Kardashian and Jennifer Lopez, during their trip to Mexico.
Despite the online speculation, Gage remained tight-lipped when asked about their relationship. "We're just hanging out," he said cheekily. Gage's star is definitely on the rise in Hollywood, but he's taking things one day at a time. As for his relationship with Chris Appleton, only time will tell if it's more than a friendship.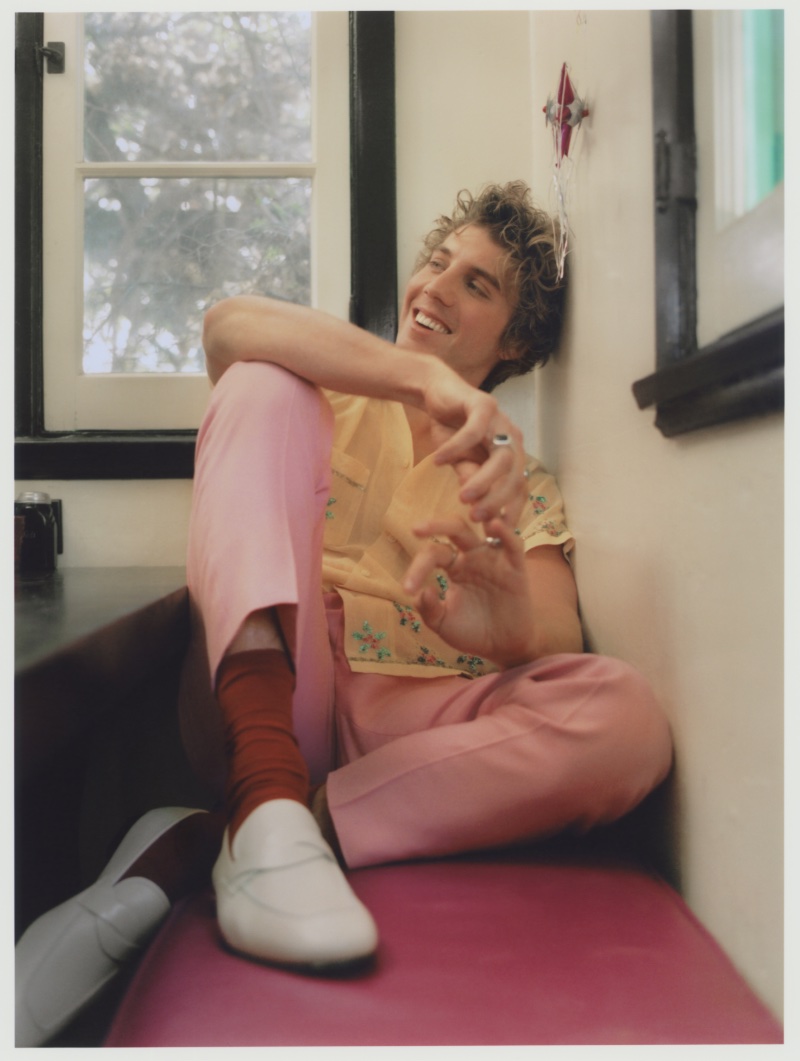 Gage on His Start as an Actor
Lukas Gage's meteoric rise in Hollywood has been helped in no small measure by actor Luke Wilson, who took the young actor under his wing and helped him get his start in the industry. Gage, known for his roles in hit TV shows like Euphoria and Love, Victor, owes much of his success to Wilson, whom he met early in his career. According to Gage, Wilson helped him get his first agent.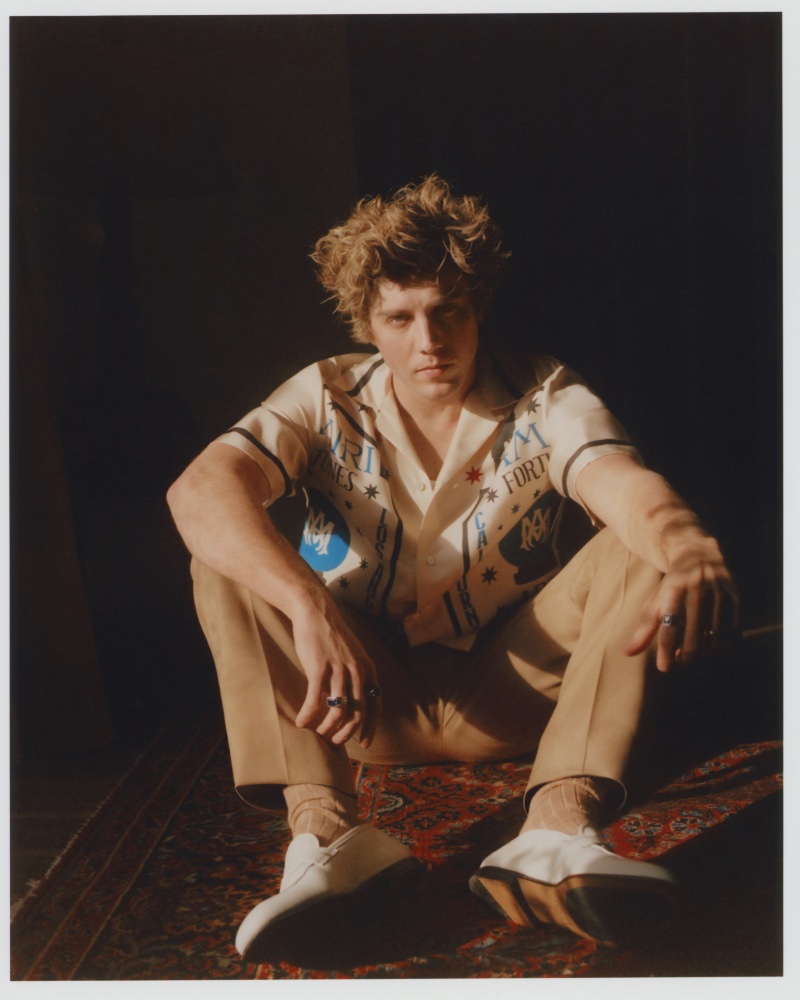 "I had that fearlessness," Gage says of his early days in Hollywood and meeting Wilson. "I had nothing to lose. I just went up to him, really curious and started fanning out. I have to give it to him for giving me the time of day. He set me up with my first agent. He's the reason I got a SAG card."
It's clear that Gage is grateful for Wilson's help and support, and the two have since developed a close friendship. It's heartening to see how a successful actor like Wilson can use his position to help younger, up-and-coming talent.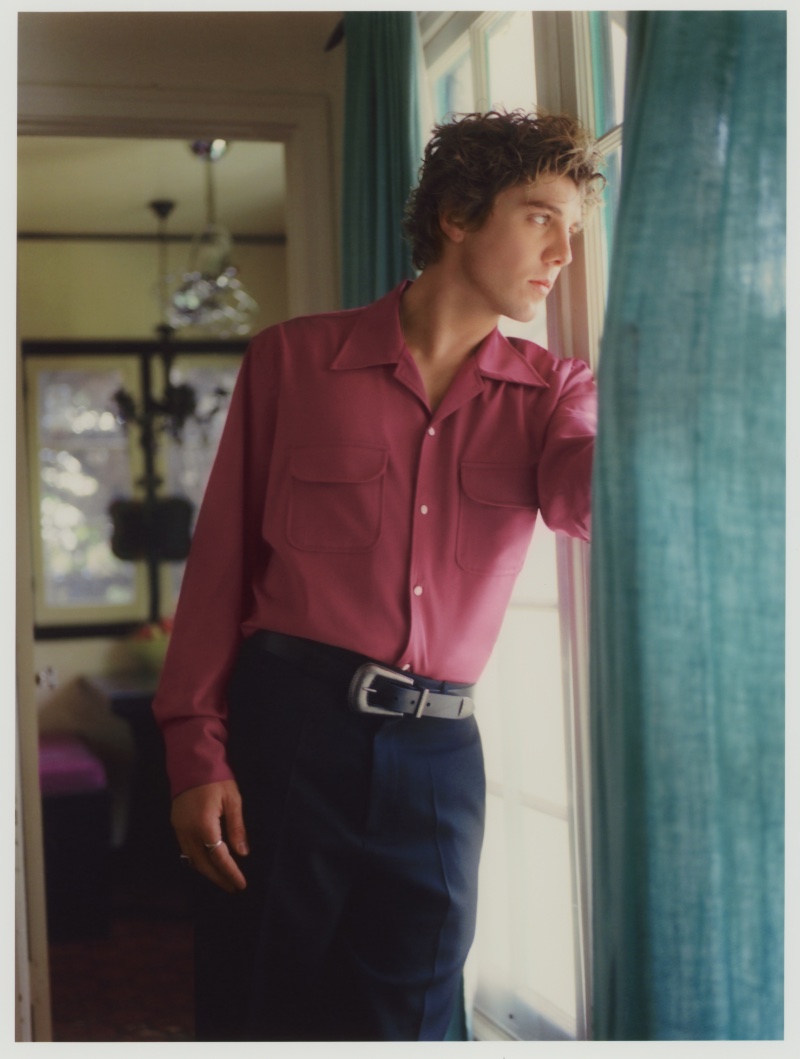 Lukas Gage Has a Secret
Lukas Gage, the talented actor captivating audiences with his nuanced performances, recently shared an intriguing insight into his craft. In his Mr Porter interview, Gage revealed that he enjoys imbuing each character he plays with a secret.
"I like knowing what the character's not saying way more than what he is," Gage explained. This approach, he noted, allows him to delve deeper into the psychology of his characters and create a richer, more authentic performance.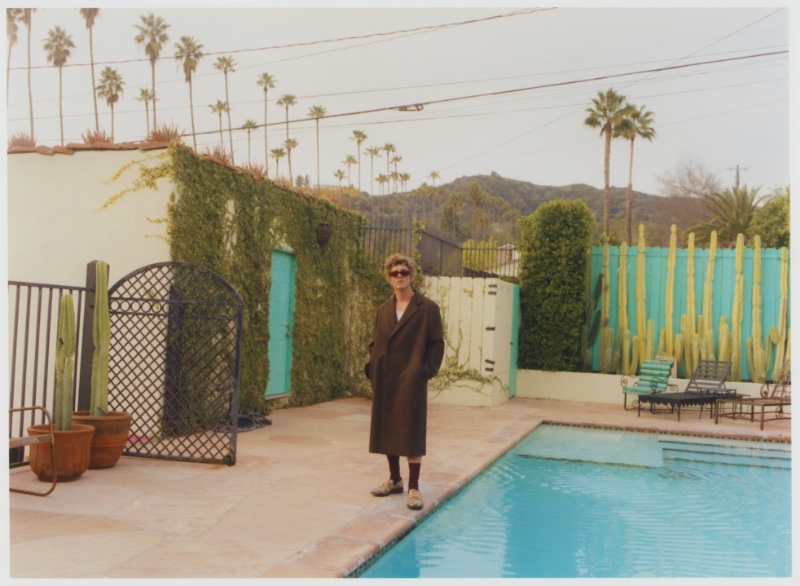 But Gage isn't content to excel as an actor; he's also exploring new avenues in the entertainment industry. The multi-talented artist has co-written a new film called Down Low with Phoebe Fisher, which promises to be a bold and thought-provoking addition to the cinematic landscape.
In a recent feature for Bustle, Gage opened up about the upcoming project, hinting at the powerful themes and complex characters that audiences can expect to see. With his trademark attention to detail and dedication to his craft, it's clear that Gage is poised to make his mark as both a writer and actor.