If you're obsessed with the effect lip tints give (aka an effortless touch of color that won't smudge), then it's time to think about lip blushing. The sweet-sounding name is basically a way to say tattooing of the lips—but don't let that scare you. It's not a new service by any means (permanent makeup, like stark fade-to-blue lip liner) has been around for decades, but this treatment not only color-corrects and enhances lips, but can add shape and definition, too.
We asked experts on both coasts: New York-based celebrity dermatologist Paul Jarrod Frank and Christina Son, founder of L.A.'s Sugrain Studio, to break down how lip tattooing works, if it hurts, and how, yes, it can actually make your lips look bigger.
What Is Lip Blushing?
"Lip blushing is a form of semi-permanent tattoo or makeup where people are looking to rejuvenate the color of their lip border or the actual substance of the lip," says Frank. "It is not uncommon as we age to lose the pigment, particularly women, in their lips and lip lines. With loss of color and lip definition, a lot of women use lip liner to accommodate this and to make the lips look slightly bigger." Son adds, "this treatment delivers very natural results, once healed. Filler is great for creating volume in your lips, but lip blush delivers a more natural look and gives the illusion of fuller lips."
Here's how it works: a tiny mechanized needle deposits pigment into the lips, which builds layers of color. Sources explain that it can be a corrective service to help even out the tone of the lips, but it can also help with asymmetry. The service can cost anywhere between $500-$1,500 per appointment, depending on your location.
How Permanent Is Lip Blushing?

Similar to a cosmetic service like microblading—which utilizes a blade to manually create small cuts in the skin, which are then filled with ink—the results vary from person to person. Generally, lip blushing can last several years, although your lifestyle contributes to how well it maintains; smoking and sun exposure can speed up the fading process, and if you're oil-prone, have an iron deficiency, or use a lot of exfoliating products in your skin regimen, the pigment could fade more quickly, too.
A tattoo on the lips sounds painful—especially for someone who might be looking for an alternative to getting injected with filler. "It can be done with topical anesthesia and is tolerable," Frank shares for nervous patients.
If you're worried about your pain tolerance, a pain reliever like Tylenol can be taken before the appointment; but be warned, you should avoid aspirin and ibuprofen, since they can thin the blood and cause more sensitivity.
How to Prepare for Your Lip Blushing Appointment
Timing is crucial. If you have a history of cold sores, ask your doctor to prescribe an anti-viral medication—you won't be able to go through with a lip blushing procedure if you have an active cold sore. You must also be four weeks past any filler or botox treatments around the area. From there, it's all coming into the appointment with a smooth, hydrated canvas for your technician to work with.
What to Expect From Your Appointment
First, there's pout prep. A topical anesthetic is applied to pre-numb the lips for 20 minutes. Afterward, the technician will draw the shape of the "new" lips so that you can evaluate and make any changes.
"I customize and mix colors for each client after assessing their natural base color," Son says. "Every artist has their own approach to shade range. I generally advise the clients to keep the colors close to their natural range in order to keep it as natural as possible."
The procedure takes an hour to an hour and a half, if not longer, depending on the look you're going for. Once the appointment is completed, your lips may be swollen—it is a tattoo, after all—so you can ice them if necessary. Over the next week, your lips will start to heal, meaning they may scab, so it's important to time this carefully around your schedule.
After-Care for Lip Blushing
"For the first 24 hours, I advise my clients to gently blot their lips with a wet cotton pad and let them air dry," Son says. "This helps keep the lips clean and remove any body fluids that have surfaced and prevent the fluids from forming scabs."
When it comes to scabs, it's important that they fall off naturally—picking them can result in scarring or loss of pigment in those areas. Also, avoid workouts and sun exposure for two weeks, and if you plan on getting injections, wait a full month. Sleeping on your face could also cause the scabs to fall off prematurely. An occlusive ointment like Aquaphor should be worn to keep the lips properly moisturized.
Initially, the color will be super vibrant, almost like a lip stain. "It is important not to be misled by the immediate 'after' results. The immediate results look nothing like when the lips are healed. Once healed, the color fades approximately 30-50 percent and also blends in with the natural lip color," Son says.
How to Find a Trained Technician
To find a trained specialist, it's important to ask the right questions and not base your decisions off of social media. Always ask how long they've been performing semi-permanent makeup procedures—the longer, the better. If they have a Yelp profile, check for reviews within the last six months regarding the service you're looking to get. Some states require technicians to obtain a blood-borne pathogen certificate or a body art/esthetician license, but each state varies, so check your state board to learn what qualifications cosmetic tattoo artists require.
Instagram is a great discovery tool for learning about these procedures and potentially finding a technician to work with, but take caution and look at the tech's body of work, not just one or two photos.
How Long Does Lip Blushing Last?
Like any procedure or treatment, there's maintenance involved. Not picking the scabs off your lips is fundamental to an easy healing process—so is keeping them hydrated. (Again, Aquaphor!). "Once the desired result is achieved, patients may need touchups on a yearly basis," says Frank—basically, the same level of maintenance as microblading your brows.
Can It Make Your Lips Look Bigger?
Look is the key word here. "Generally, I love to make the cupid's bow a little more pronounced and add fullness to the sides of the lips, as sometimes the natural color is lost in those areas. Once the client is happy with the shape, we begin the actual tattooing of the lips," said Son. Frank adds, "Although lip blushing does not make the lips actually larger, one perceives them to be bigger—just like makeup. It gives a plumper appearance or a more defined appearance. We must look at it as a semi-permanent form of makeup."
Are there Cons to Lip Blushing?
Like with any procedure, there are some downsides, too. "The biggest con to lip blushing is if it's not done appropriately, it could appear fake looking," says Frank. That's why it's so important to do your research and find an incredible technician.
Other things to note: If you have a history of cold sores or herpes, the procedure could trigger an outbreak. Prescribed anti-viral medication should be taken in advance of the appointment, and it should be noted that cold sores can affect the healed results of the lip blush. There's also no guarantee how exactly your lips will look post-lip blushing, so it's better to go gradual when it comes to shading, in case there's any uneven fading, or you don't like it.
Meet the Experts
Paul Jarrod Frank, MD is a dermatologist who does everything from injectables to lip blushing in his Manhattan office.
Christina Son is the founder of Sugarin Studio, the Los Angeles beauty parlor that offers permanent tattoo services as well as lash extensions. Her clients include Becca Tilley and the Thorne Sisters.
Why Trust Elle Beauty?
Kirbie Johnson is a host, producer and reporter with 8+ years in the digital beauty and entertainment space. She has produced 500+ beauty segments, accumulating over 100M views in her career, testing out the latest beauty trends and products and interviewing celebrities like Viola Davis, Nicole Kidman, Kim Kardashian West, Rihanna, Mariah Carey, Gwyneth Paltrow, and Ariana Grande.
Margaux Anbouba has been reporting on the beauty industry's biggest and boldest trends for almost a decade.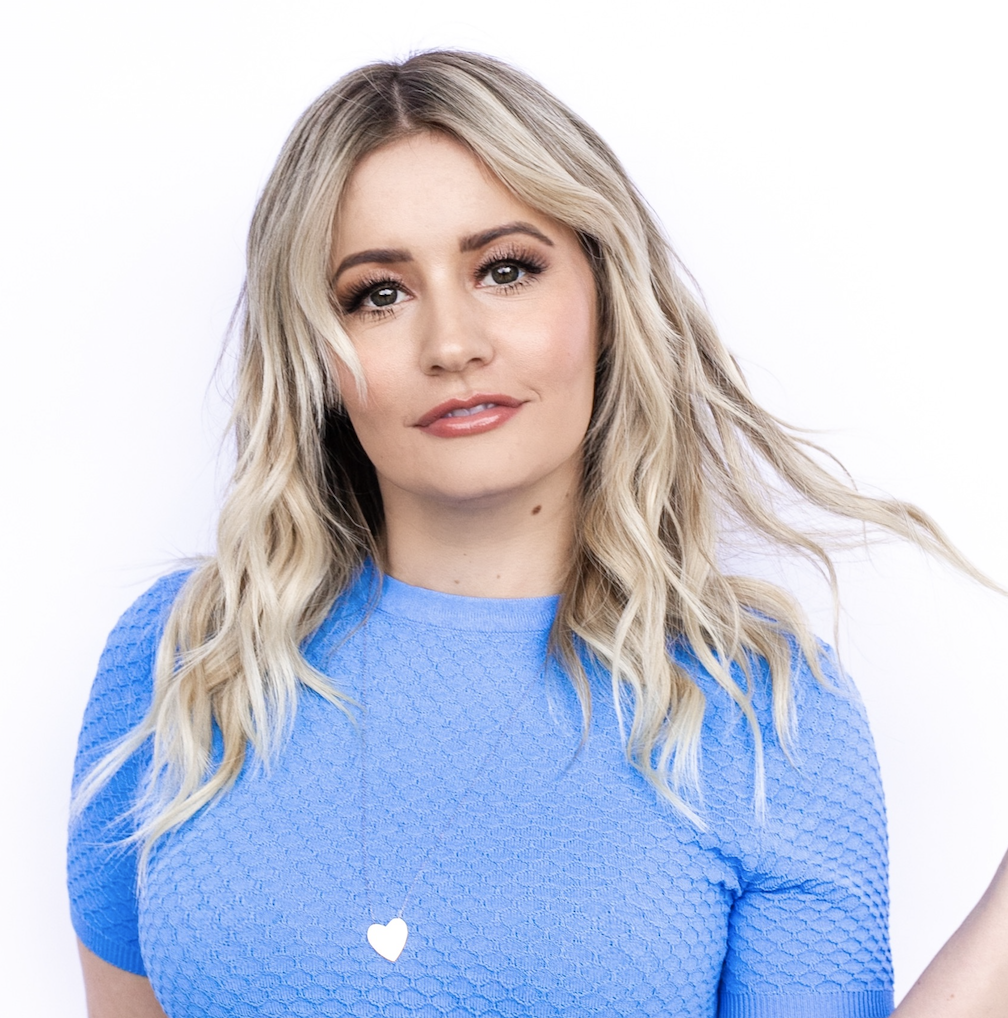 Kirbie Johnson is a host, producer and reporter with 8+ years in the digital beauty and entertainment space. She has produced 500+ beauty segments, accumulating over 100M views in her career, testing out the latest beauty trends and products and interviewing celebrities like Viola Davis, Nicole Kidman, Kim Kardashian West, Rihanna, Mariah Carey, Gwyneth Paltrow, and Ariana Grande. Kirbie is a featured host on Freeform and an expert on The Today Show, The Doctors and the BBC. She currently hosts the beauty-focused podcast, Gloss Angeles, and resides in Los Angeles. Her passions include Halloween, Disney, Vanderpump Rules and Britney Spears.