Corneliani's fall-winter 2023 Circle capsule collection in collaboration with designer Paul Surridge is named "Archetypes" and embodies the concept of refined simplicity. The line offers a combination of authenticity, comfort, and sophistication that reflects the brand's core values.
Corneliani Circle is determined to uphold the brand's heritage while looking ahead—offering an exclusive selection of timeless pieces that are continually perfected. Every piece is thoughtfully crafted with every line, texture, shade, and detail, adding a contemporary attitude while maintaining the integrity of a menswear archetype.
Surridge effortlessly modernizes tradition through thoughtful design, practicality, and confidence. The designer elaborates, "This is a collection of savoir-faire and savoir-vivre, where new luxury means impeccable style with good taste."
Men's clothing choices and lifestyles significantly influence Corneliani's signature designs. Soft, stretch textures with contrasts are crafted into age-neutral silhouettes that can be both loose or slim fit. These pieces are intended to withstand seasonal trends for lasting style over time.
By crafting its designs with great care, Corneliani can elevate the comfort and luxuriousness of traditional fabrics such as flannel, tweed, Shetland-inspired wool, and brushed cotton. Additionally, modern technical materials also benefit from this same meticulous approach.
In partnership with Paul Surridge, the Corneliani Circle capsule collection epitomizes sophisticated simplicity and provides an array of authenticity, comfort, and class. The brand's hallmark designs are taken to the next level through meticulous attention to detail for an elegant fall season.
Corneliani Circle Fall/Winter 2023 Collection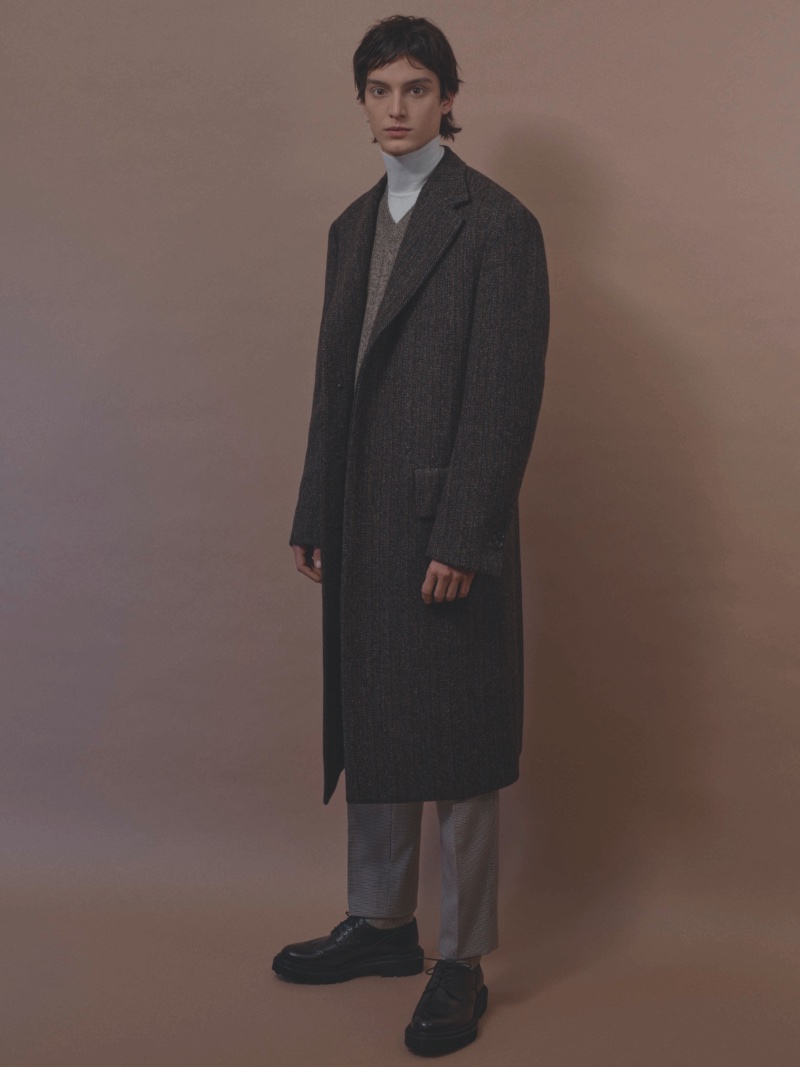 The Corneliani Circle fall-winter 2023 lookbook features model Dries Haseldonckx, photographed by Pablo Arroyo with styling by Garth Spencer.