Patrick Dempsey is back in the spotlight as Porsche Design's brand ambassador. The actor has now taken his partnership to a new level with an exciting collaboration: limited-edition sunglasses and prescription frames. With Dempsey at the helm, one can expect nothing less than a striking moto-inspired style that perfectly blends form and function.
"Porsche has always held a special place in my life. Whether as a racing driver or co-owner of a racing team, the brand exudes a special passion and performance for me that I have always felt connected to," explains Patrick Dempsey. "This is precisely why I value Porsche Design as a brand for the highest quality and functionality."
Patrick Dempsey for Porsche Design
Dempsey is ecstatic about his Porsche Design collab. At 57, the actor exclaims, "Now to be actively involved in the design and creation process of an eyewear edition that bears my name makes me very happy and honored. The exchange with the design experts was very exciting and inspiring."
Drawing inspiration from the racetrack, Porsche Design Eyewear by Patrick Dempsey Edition is crafted with great passion and finesse. The edition consists of P'8965 sunglasses in black-grey-blue and black-grey color combinations and a timeless P'8754 prescription frame in gray-black or gold-black for everyday use.
Exuding sophistication yet creating a bold fashion statement, these glasses are versatile enough for daily wear, no matter the occasion.
According to Porsche Design, at the core of this eyewear collaboration lies an excellent quality material that contains pure racing DNA: carbon. "I have long been fascinated by the carbon fiber components in my Porsche 991 Carrera," says Dempsey.
"They are lightweight, robust, and absolutely reliable." The strong and resilient characteristics of the corrosion-resistant material make it ideal for eyewear, providing long-lasting protection from environmental elements.
Giving careful thought to the materials utilized for the Porsche Design Eyewear by Patrick Dempsey Edition, the actor explains: "During a race, driver and car are exposed to enormous forces. Even in the toughest conditions, the driver must be able to rely 100 percent on his material at all times, so I didn't want to compromise on the quality of the eyewear edition either."
Porsche Design unveils the Carbon Fiber Face Lift with its Patrick Dempsey collaboration. This dynamic eyewear temple has been fashioned with carbon fibers, stainless steel, and rubber to achieve an optimal fit while remaining lightweight and stylish. Also, its narrow sporty shape pairs beautifully with its double bridge design, giving it a unique boldness.
Patrick Dempsey and the Porsche Design team made an intentional choice to outdo all expectations with their VISION DRIVETM Polarized and VISION DRIVETM Polarized XTR lenses for performance eyewear. With their anti-reflection and glare qualities, these lenses give you the clearest sight in dynamic driving conditions and everyday use.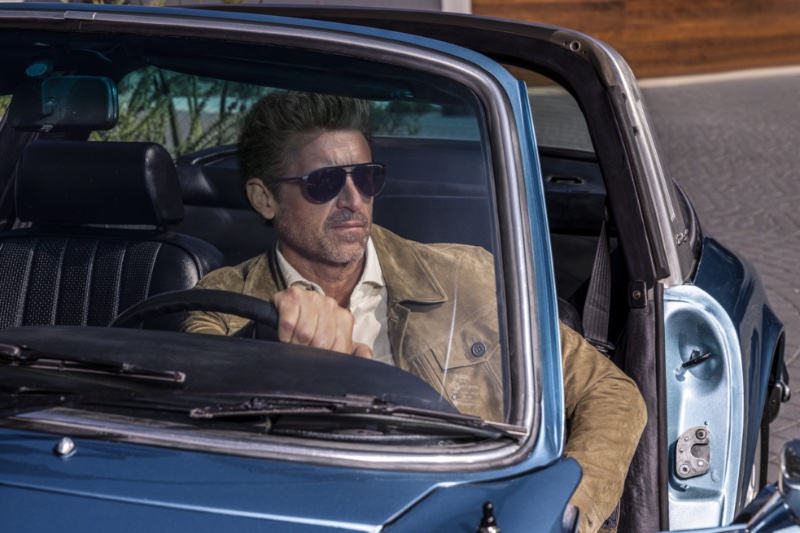 Furthermore, the VISION DRIVETM Polarized XTR lenses provide a phenomenal optical experience, with integrated contour and contrast perception that helps to reduce glare in low-light conditions. This innovative combination of polarization makes them the perfect choice for morning or evening drives when the sun is at its lowest point.
Porsche Design Eyewear by Patrick Dempsey Edition
Limited to 1,500 for each color variant; for those who wish to get their hands on these exclusive Porsche Design Eyewear by Patrick Dempsey Edition sunglasses and prescription glasses, visit PorscheDesign.com or select retailers.