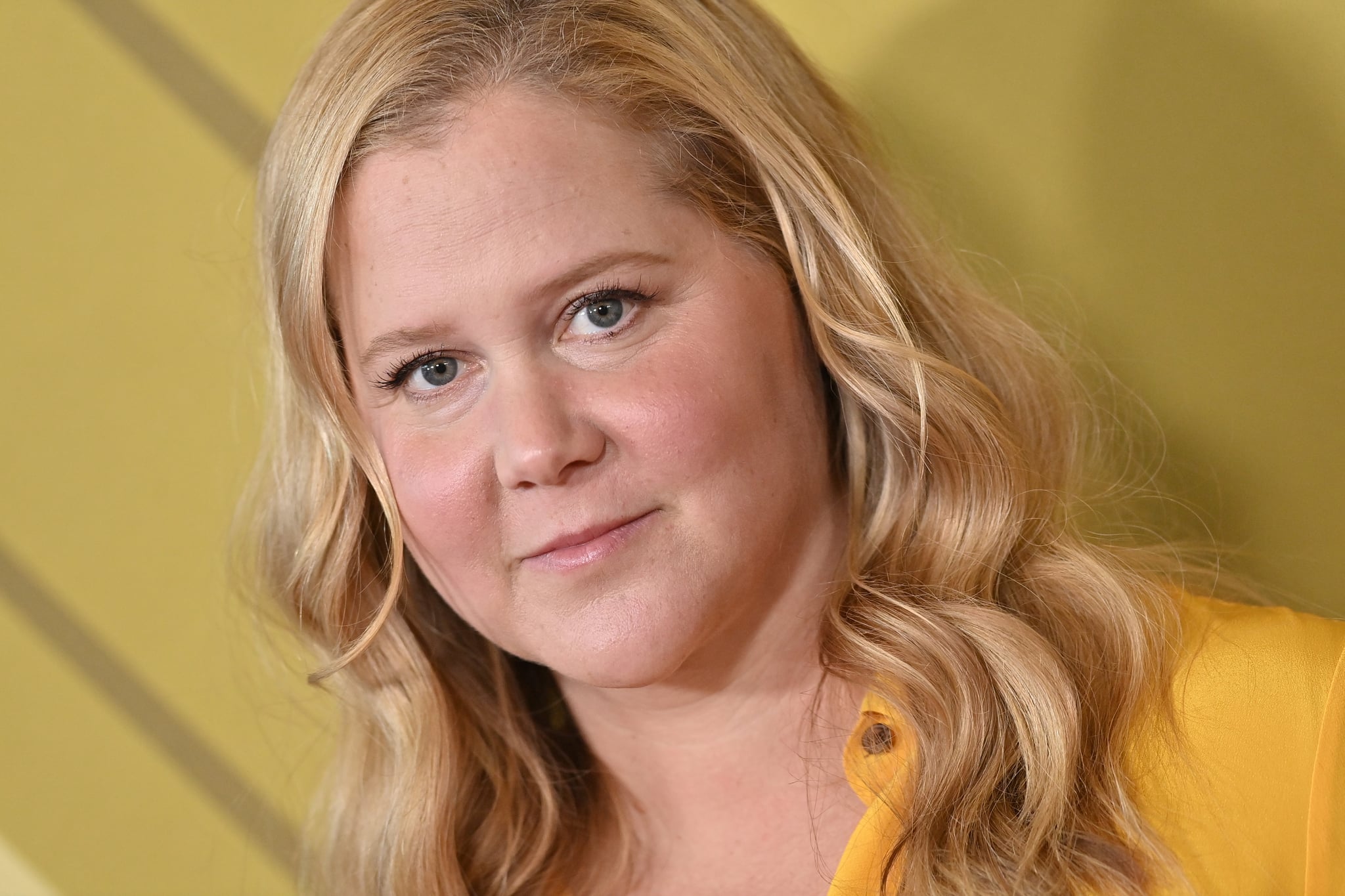 Amy Schumer has long been open about her struggle with endometriosis, characterized by tissue growing outside of the uterus that can cause severe pain during and in between periods. Last year, the comedian underwent a hysterectomy and an appendectomy in an effort to treat the disease.
In a preview clip for her appearance on the Paramount+ docuseries "The Checkup: With Dr. David Agus" (which streams Tuesdays), she calls her experience with the condition a "lonely battle." "You tell someone you get really bad cramps, and they're like, 'Oh, it's being a woman,' and you're like, 'No, it's irregular'," the 41-year-old recalls in the clip, per People. "I've been in so much pain, you know, my whole life — not just the week of my period. It's during ovulation. I would hopefully get a good week a month where I wasn't in pretty significant pain, still trying to achieve, still trying to go through life. It's been really difficult."
Almost immediately after treatment, Schumer says she "felt like a new person." And while she has scars from the procedures, she says it's worth it. "I feel like someone lifted this veil that had been over me and I just felt like a different person and like a new mom." Also, "I think scars are cool," she adds.
Endometriosis affects approximately one in 10 people with uteruses during their reproductive years, according to the American College of Obstetricians and Gynecologists, and yet it often remains undiagnosed for many years. While there are ways to ease symptoms with diet, birth control, and even cannabis, more research is needed to better understand the cause.
In August 2020, Schumer discussed the risks of trying to have a second baby on "Sunday Today With Willie Geist" after an unsuccessful round of IVF treatment. "I decided that I can't be pregnant ever again," she said. "We thought about a surrogate, but I think we're going to hold off for right now."
Then, a year later, she was surgically treated for her endometriosis. Post-surgery in September 2021, she shared an update on her energy levels in an Instagram video after her uterus was taken out. "The doctor found 30 spots of endometriosis that he removed. He removed my appendix because the endometriosis had attacked it." In the caption, she wrote a message to anyone undergoing similar symptoms: "If you have really painful periods, you may have #endometriosis." Consider talking to your doctor if you experience symptoms like crippling menstrual cramps, painful sex, and fatigue.