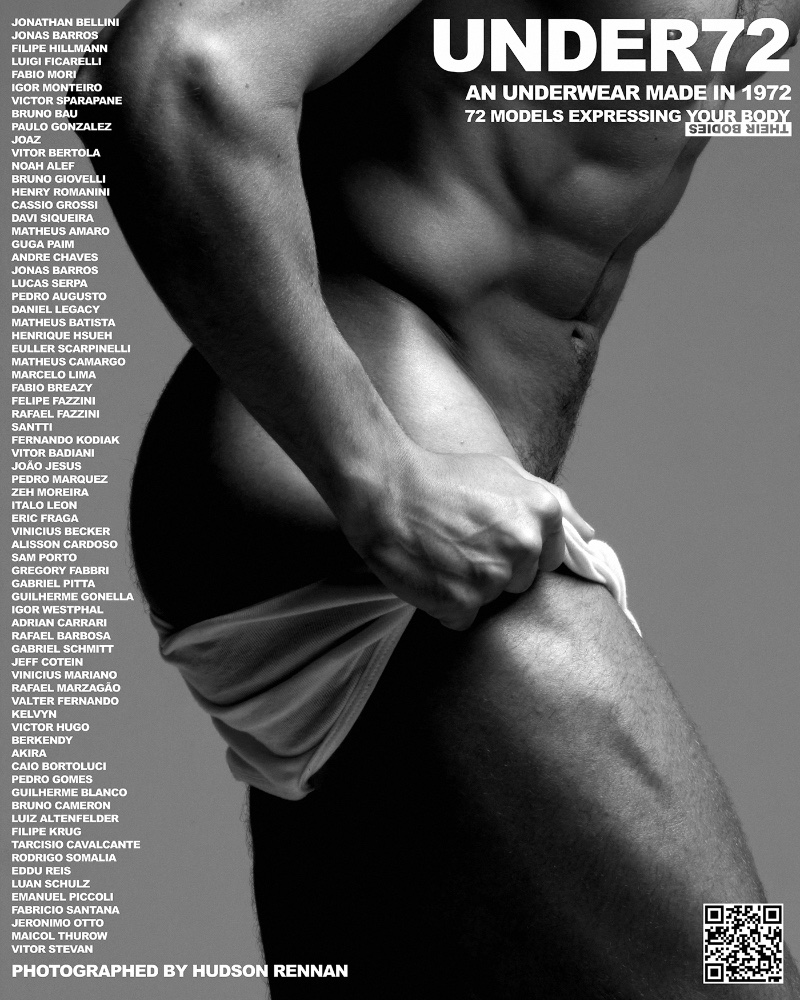 Photographer Hudson Rennan recently took to the streets of New York to unveil his latest project in a public exhibition. The concrete jungle seemed like the perfect place to debut UNDER72, given the history of how the project was born. It all started with a pair of underwear Rennan purchased in a Brooklyn thrift store in 2018.
UNDER72 by Hudson Rennan
"On the floor, there was an old underwear piece; it looked fragile, and the fabric was almost see-through due to how long ago it was made," recalls Hudson. "It cost me $1, just a dollar. I bought it thinking about maybe using it in a photoshoot someday."
Shortly after purchasing the underwear, Rennan forgot about them until he rediscovered them in 2020 while trying to take his mind off the global pandemic. "So this one time I went to the studio, I ended up bringing the piece with me to try on one of the models," explains Rennan. "After seeing the photo I took, I realized it wasn't just a regular underwear shoot—it had something beyond ordinary, and that image was poetic."
For Rennan, the vintage underwear sparked a flood of inspiration. The underwear had its unique fit, perhaps because it was made in 1972. This underwear had outworn fabric and didn't fit properly. There was something different. From that moment on, Rennan began bringing the underwear to every photo shoot.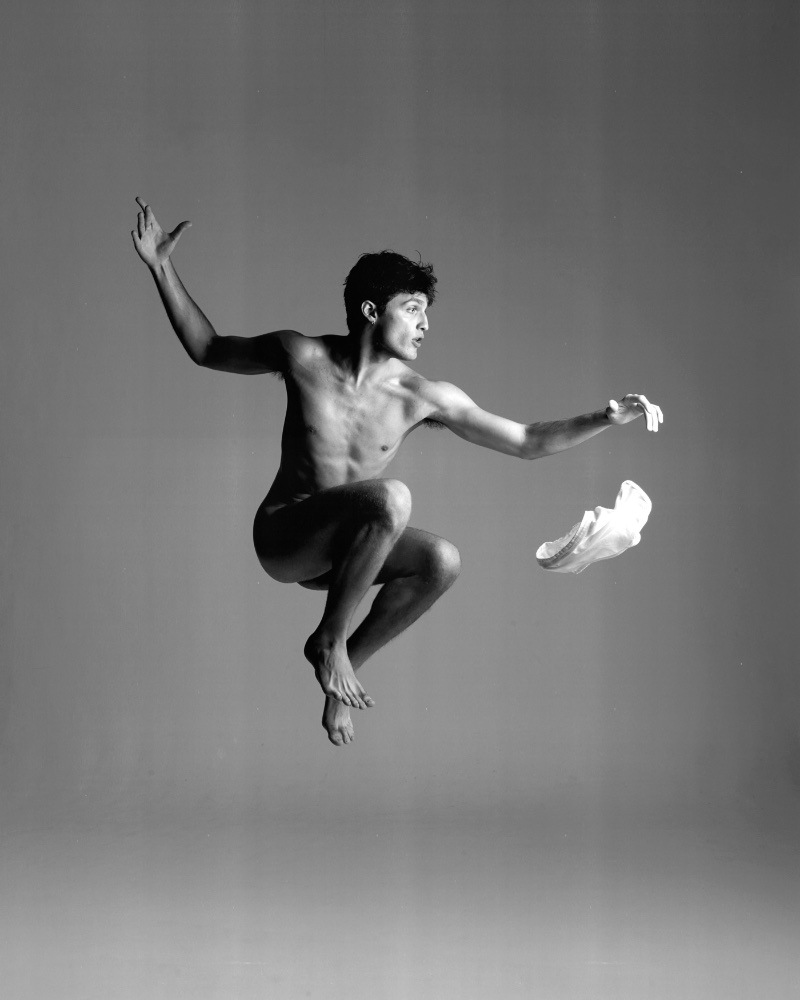 As time passed on, UNDER72 was underway, unbeknown to Rennan. The photographer explains, "If I felt a greater connection with a model, I would ask if he could pose wearing it." Rennan adds, "I did not guide them through the shoots; I just asked them to do what they felt comfortable doing to deliver." Eventually, Rennan expressed, "I knew that at one point it would feel right to stop shooting, analyze the visuals and make them public."