It's a draw for everyone else but a checkmate for Louis Vuitton. The most recent advertising campaign for the French fashion house has generated excitement worldwide. Louis Vuitton has released a new advertisement featuring two of the most famous players in football: Lionel Messi and Cristiano Ronaldo.
Lionel Messi and Cristiano Ronaldo for Louis Vuitton Campaign
The ad comes just in time for the FIFA World Cup Qatar 2022. Messi and Ronaldo face off against each other in a game of chess over Louis Vuitton trunks decked out in the brand's signature Monogram and Damier Graphite Canvases. The advertising campaign, which the legendary Annie Leibovitz photographed, bears the slogan "Victory is a State of Mind," which is entirely appropriate.
Cristiano Ronaldo & Lionel Messi's Shared Love for Football
Messi will compete for Argentina in the 2022 World Cup, while Ronaldo will represent Portugal. Messi and Ronaldo may play for rival football clubs, but a behind-the-scenes video for Louis Vuitton reveals that the two football greats have a lot in common, and it's not just their preferred brand of luggage.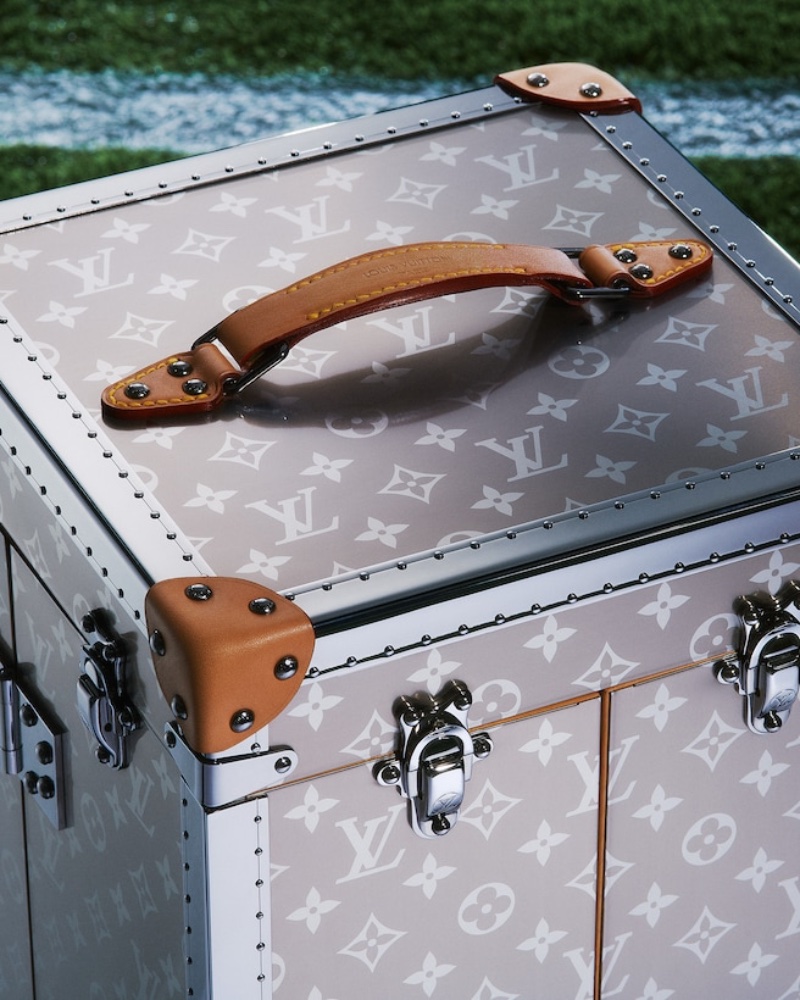 Both are competing in their fifth World Cup and fondly remember the first time they won for their country. Not only that but Messi and Ronaldo are happy that the World Cup trophy is traveling in style with a trophy case designed by Louis Vuitton. They think it adds to the prestige of the award.
Louis Vuitton's Love for Football
The Louis Vuitton advertising campaign featuring Messi and Ronaldo is not the first advertisement for the fashion house to feature football stars. Pelé, Diego Maradona, and Zinedine Zidane were among the athletes featured in a marketing campaign for Louis Vuitton in 2010, which Annie Leibovitz also photographed. At Madrid's Cafe Maravillas, the beaming greats got together for a friendly match of table football or foosball. It was a fun and lighthearted competition.