Troye Sivan is prepared for the spotlight as he hits the studio for Mr Porter's current edition of The Journal. Sivan talks with Max Berlinger for the luxury retailer, discussing his songs and his most recent acting role in The Idol, created by Sam Levison, Abel "The Weeknd" Tesfaye, and Reza Fahim.
Troye Sivan for Mr Porter The Journal
Before the camera lens of photographer Danny Kasirye, Troye Sivan embraces fall's most vibrant fashion trends. Otter Hatchett styles Sivan for the occasion in a colorful and oversized wardrobe. Some of Mr Porter's newest men's arrivals, including garments and accessories from Dries Van Noten, Acne Studios, and Maison Margiela, are featured for the photoshoot.
Sivan the Idol
Troye Sivan talks about working on the first season of the HBO series "The Idol," which debuts in 2023. "Honestly, it's just been such a fun process," says Sivan. "I think I've just met friends that I think will be friends for life. It kind of feels like high school again or something, like you go to the same place every day with the same people."
On Set with Sam Levison of 'Euphoria' Fame
While working with Sam Levison, Sivan explains, "The feeling on set is definitely not dark. I mean, we laugh a lot. And Sam is just so much fun to work with. There's so much creative freedom and he really trusts everyone, like everyone."
Music Vs. Acting
When comparing his music with his blooming acting career, Troye Sivan reflects, "With music, you can make something and put it out online and get immediate feedback, whereas with acting, you make it in this bubble and it comes out a year later. So, there's a certain level of trust. I trust Sam, 100 per cent, hands down."
The Magic of Music
"One of my favourite things about making music is that it's like flicking through an old photo album or something," says Sivan. "I'll forget about a song for a few years and I'll go back and listen to it and it'll make me smile because I write really personally, so it'll make me feel nostalgic and tender towards that person, who I was."
The Reality of Being a Gay Artist
Discussing the reality of being an openly gay artist, Troye Sivan says, "It comes down to the privilege of being born when I was born because of the groundwork that the people who came before me laid." The singer continues, "Because of that, it honestly never really felt like a big deal."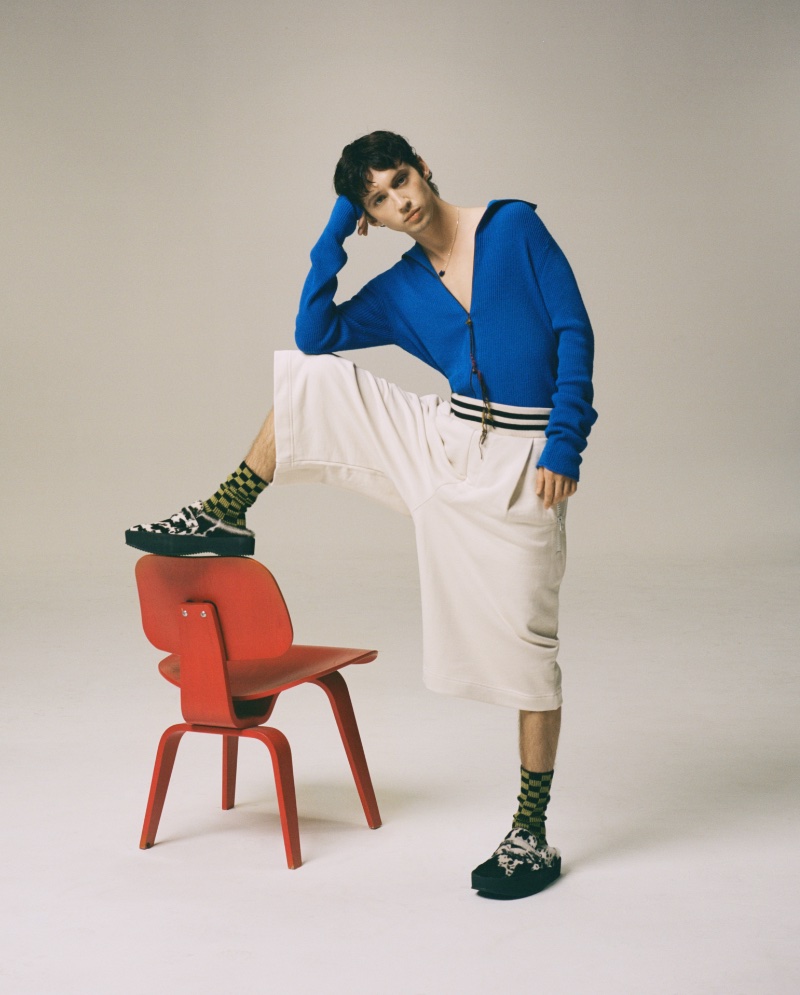 "As far as thinking, 'Oh, I'm proudly gay and I'm gonna make a statement,' it just sort of doesn't feel like a big deal to me," confesses Sivan. "It's just true. And it is a big part of what's made me the person I am. I feel very Australian and I feel very gay and I feel very Jewish, so it's like, I didn't really know what else to do."