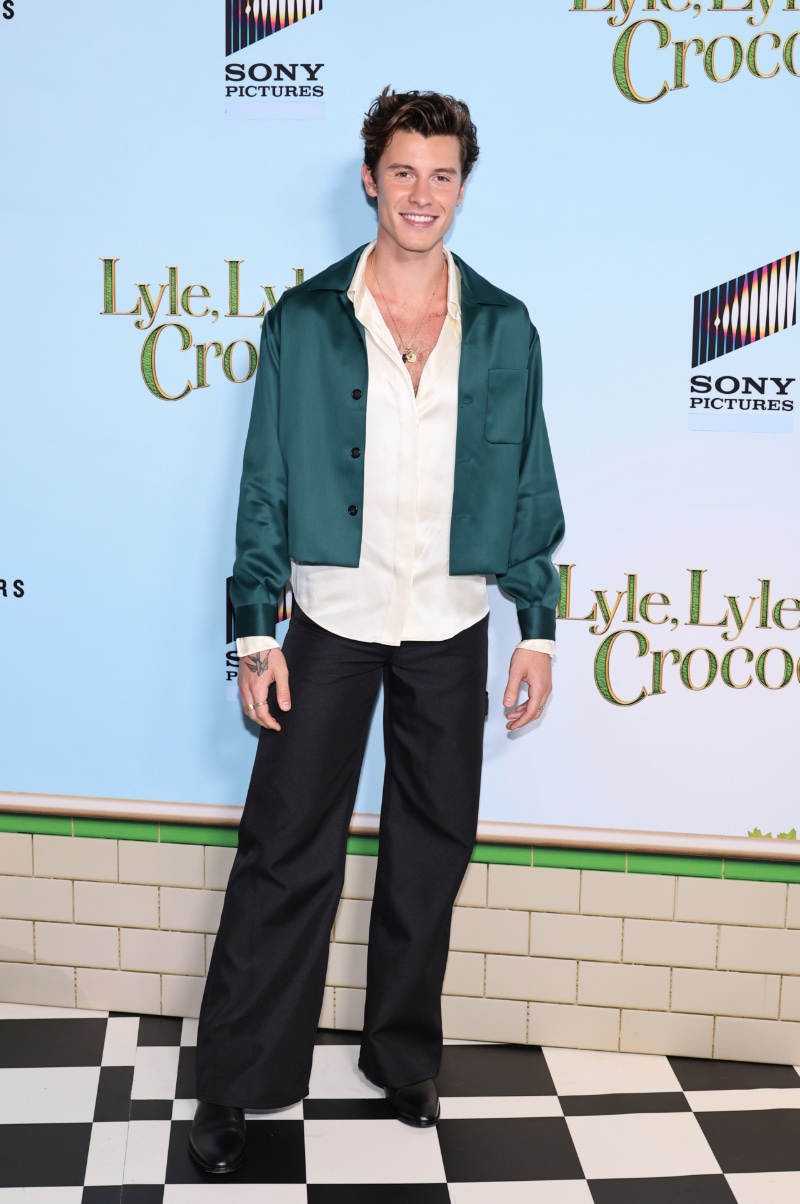 Shawn Mendes, a brand ambassador for Tommy Hilfiger with a campaign under his belt, attended the Lyle, Lyle, Crocodile premiere in style. This movie is Mendes' debut feature film, in which he provides the title character's voice. Mendes also wrote and recorded "Heartbeat," an original song for the film's soundtrack.
Shawn Mendes in Custom Tommy Hilfiger
Celebrating on the red carpet, Mendes attended the New York premiere of Lyle, Lyle, Crocodile on Sunday, October 2, 2022. Mendes donned a custom cropped kelly green silk-wool suit jacket from Tommy Hilfiger. Additionally, he wore a silk crepe shirt in cream that, like his jacket, was constructed from vintage deadstock fabric to promote sustainable fashion. Mendes' ensemble also included Abbey black leather ankle boots from Giuseppe Zanotti.