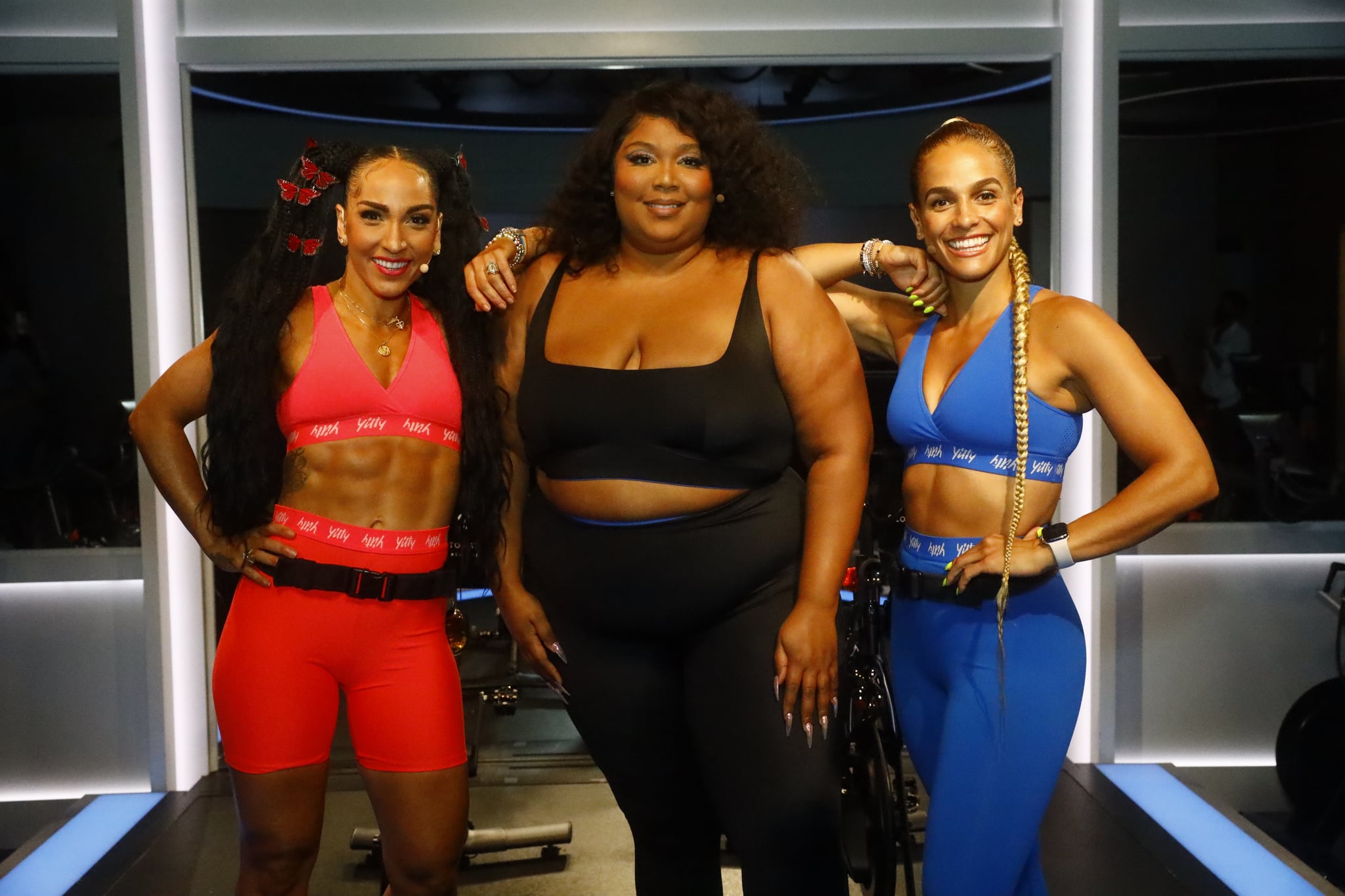 Image Source: Peloton / Clinton Elliott
Picture this: you're clipping into your Peloton pedals, preparing to be "100 percent that b*tch" and crush a Lizzo-themed ride, when the Grammy-winning singer herself struts in to ride along with you. This exact scenario played out for a group of lucky riders who visited Peloton's New York studio for a live class led by instructors Robin Arzón and Jess Sims on July 15. To celebrate the release of her new album, "Special," Lizzo crashed the ride, entering the studio to the tune of her song "Good as Hell" — and plenty of cheering, of course.
During the 30-minute two-for-one ride, Lizzo sang along to new and old hits, and her Big Grrrls backup singers even joined in on the fun to nail some choreography, clad in all-pink Yitty activewear. To the surprise of no one, so many people tried to join the live-remote class that it crashed the entire Peloton platform for several hours. "Sorry, baby, we broke the internet!" Arzón joked in a video with Sims and Lizzo afterward. If you missed the ride, never fear, because it's now available on demand in Peloton's class library.